I've been a vegetarian since spring 2013, eating mostly vegan food (at home almost exclusively) mixed with some diary products (mostly when eating out because of the lack of choices). Since Feburary this year though, 90% of my meals have been comprised of Joylent. It's a powder that contains all the nutrients you need, which you just mix with water and drink. So I've been living on it for 5 months or so now and haven't experienced any downsides yet, except perhaps that my chewing muscles are a bit out of shape. 🙂 Upsides are that I feel great, probably mostly because of the regularity of my meals. Not being bothered to cook isn't an excuse to not have a meal anymore.
Long term?
Living solely on Joylent long-term hasn't been done and is thus not recommended, but I can say that for my own part it's been a success so far. I don't know how long I'm going to keep doing this, or if I'll cut down the usage to 1-2 meals per day. Time will tell. For now, the main question I've had is whether the body is capable of taking up all of the nutrients like this, through a drink. For instance (from what I remember, don't quote me on this) calcium uptake hinders the uptake of vitamin D, so I guess there are other combinations as well that might not work perfectly. So, everything in moderation. I'm planning on taking some sort of nutrient deficiency test at some point to find out. In any case, replacing a meal every now and then with Joylent should be perfectly safe.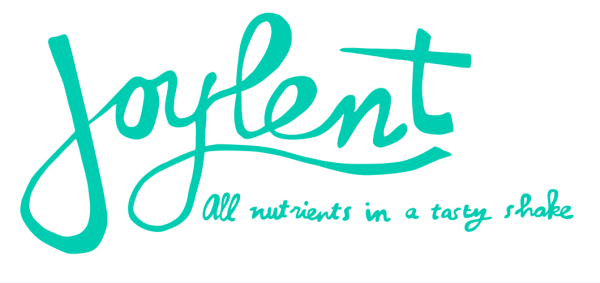 Joylent while sailing
On a sailing boat, Joylent is the perfect food to bring along on an extended voyage, and why not shorter ones as well. Just bring a bunch of bags (which are very easy to stowe) and when you're hungry, just add water and shake it up! Fast and easy and keeps you full for hours. Also if you live solely on Joylent you could skip the galley and all the pots and pans altogether. Joylent saves both weight and space! 😉
Flavors, content and pricing
Joylent comes in four flavors; vanilla, chocolate, strawberry and banana. You can make your whole order the same flavor, or buy a variety pack which contains a mix of each. One bag contains roughly 2100 calories which makes up three meals à 700 calories. The pricing is as follows:
5 bags (15 meals): €30
10 bags (30 meals): €55
30 bags (90 meals): €150
Vegan version coming up
The current Joylent they sell contains whey protein, which is milk based. There is a new 100% vegan version coming up in August according to the website, which is slightly more expensive than the regular one. 30 bags (90 meals) of the new vegan Joylent costs €180 (compared to €150 for the regular one), but I'll be sure to try it out when it's available, mainly because whey protein isn't a complete protein, whereas soy is.
Shipping
Joylent is an European product, made in the Netherlands, and the shipping costs are free to Belgium, Germany, Luxembourg, and Netherlands. It costs €5 to ship to the UK, Sweden, Austria, Czech Republic, Denmark, France, Italy and Slovakia. For the rest of the EU countries it the cost varies between €10-€15 and to all other countries it's €30. If you're US based, check out Soylent instead, which is the inpiration for creating Joylent. Soylent isn't being shipped to Europe, which is why Joylent was created in the first place.
Check out the Joylent website: www.joylent.eu