Roger Scott has just put up his Shoestring for sale on JRA (edit: ad has been removed).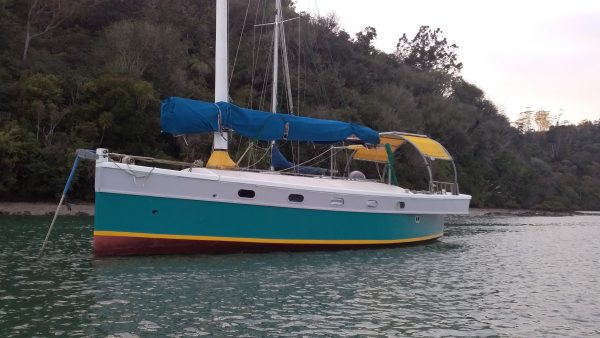 Shoestring has become too big for me. She would be a good holiday boat for a couple or a family, but also a great all round livaboard. With one meter draft she is well suited for exploring the Hauraki Gulf and New Zealand East Coast but she is very strongly built and her sister-ship has been off-shore to New Caledonia.

Shoestring can easily be sailed shorthanded. I liken it to sailing a 10m dinghy that stays upright; a very BIG small boat, light and responsive for its size. That is what originally attracted me to her.
She's currently rigged as a sloop with a 600 sqm sail. Read some of my thoughts about the design or check out the ad for more details directly from Roger:
https://www.junkrigassociation.org/noticeboard_forum/7770066#7770066
I would love to jump on the opportunity but I've recently bought another boat (more details on that later) and I'm still trying to get rid of my old one so will have to pass on this unfortunately.